About Physicool
Our Story
Physicool has now become a household name used by world-renowned surgeons, elite athletes and every-day people alike. Our products are used throughout Africa, America, Asia, Australia, and Europe for every-day purposes ranging from the treatment of a sprained ankle, enhancing patient rehabilitation post surgery to beating the heat of a hot flush.
Physicool's rapid evaporation cooling system was initially used to treat race horses. It wasn't until we received feedback from jockeys using Physicool to treat their own injuries that we realised the human application. After testing and product development Physicool was born, We shot to UK stardom in 2009 when Kay pitched Physicool on BBC's Dragon's Den. On the night of that successful pitch our website received 36,000 visits and global interest.
Our Mission
Today we continue to grow our product offerings with the development on new products and applications. Physicool is dedicated to enabling people to live their lives to the fullest by providing intelligent, forward thinking medical devices and lifestyle products to aid wellbeing to recovery.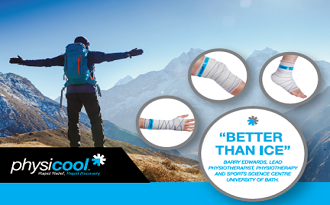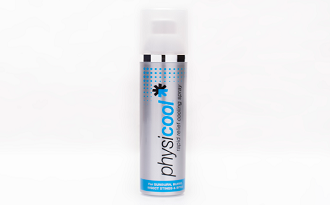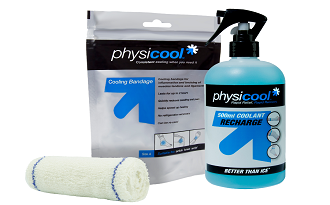 Product Range
Product Information
Physicool is the only re-usable therapeutic bandage to combine cooling and compression for the advanced treatment of soft tissue injuries and is now available in Ireland.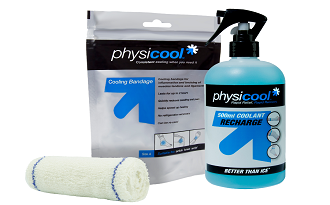 Physicool Bandage Reusable - Instant Relief
Designed for ankle, wrist and elbows injuries of a normal sized adult female or male.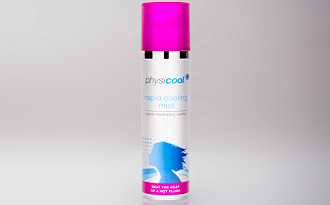 Cooling Mist Hot Flush Treatment
Beat the heat of a hot flush naturally, calmly and discreetly. A natural alternative to HRT.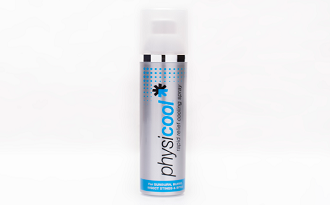 Cooling Spray Rapid Relief
A fresh relief for the hottest summer day. Rapidly cools skin and heat based skin-irritations. For instant, clinically proven, long-lasting relief.
How It Works
The Science
Physicool in Healthcare - Physicool in Sports