Outico awarded best in pharmaceutical outsourcing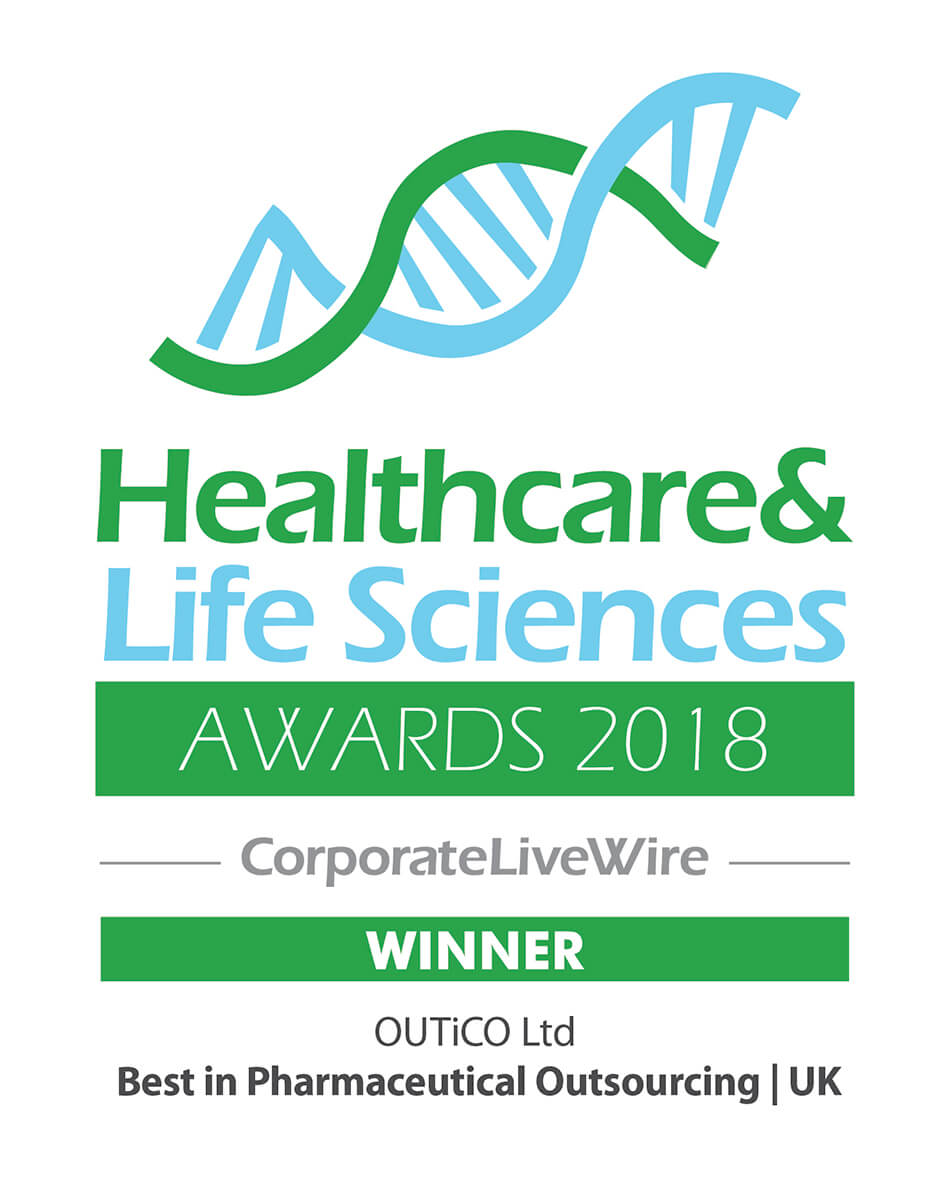 OUTiCO Ltd awarded Best in Pharmaceutical Outsourcing - UK in the Healthcare and Life Sciences Awards 2018.
The Corporate LiveWire Healthcare and Life Sciences Awards celebrate global companies and individuals who have excelled over the past 12 months.These awards allow scientists, healthcare professionals, and medical technology companies to showcase their efforts and ideas that improve the industry.Over the past year 28,341 nominations were received by the awards team at Corporate LiveWire from 32 countries around the world. Winners were chosen for innovation, ethical practice, industry recognition, and most importantly service excellence.
Awards Director, Chris Barry, commented: "The Healthcare awards gives specialists the opportunity to promote medical research that has helped improve treatments around the world. Each winner in this guide has played a big part in biology, medicine, and life sciences. We wish them continued success over the coming years.
OUTiCo Ltd impressed the judges for their innovative view on adapting traditional tools to deliver a new and unique solution for their clients to engage customers, save money, and achieve more.
OUTiCO communicate with Health Care Professional's viatheirpreferred sales channel, so can provide more access options and opportunities. They combine unique accessibility data and the latest digital tools to flexibly deploy exceptional sales professionals in Market Access, Secondary Care, Primary Care projects.
Fore more information about OUTiCO Ltd visit www.outico.com
Contact Mike Cooper, Managing Director on 0330 223 0300.
About Corporate LiveWire
Corporate LiveWire is brought to you by Fenice Media Ltd., a publishing house with an international presence. The company offers both printed and digital media offering news and insight to readers from around the world. Contact: Dilan Parbat Corporate LiveWire +44 (0) 121 638 0405 www.corporatelivewire.com dilan@corpora00telivewire.com